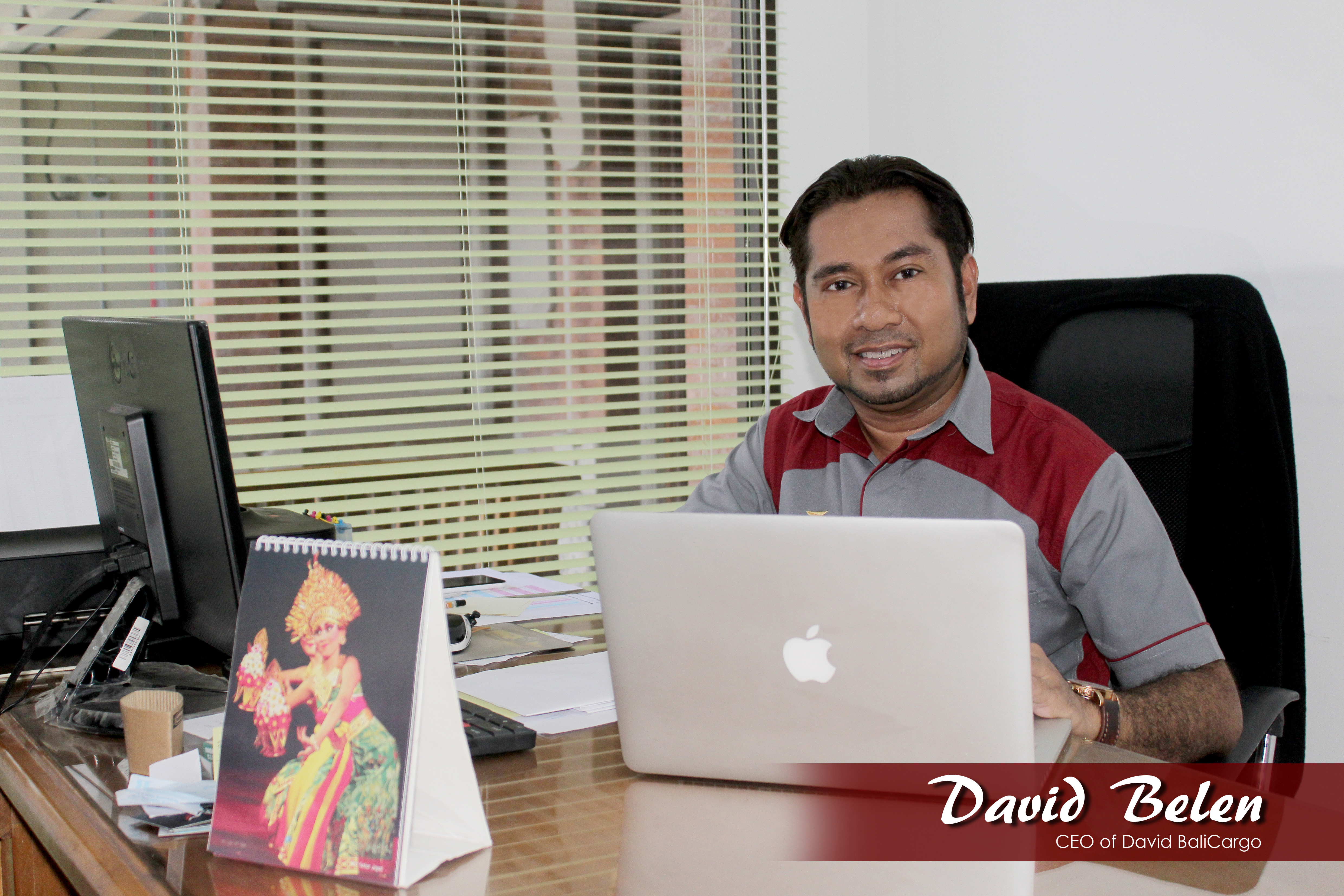 ABOUT US
DAVID BALICARGO is a brand new management that has just been established on the island in the worldwide shipping industry on March 1st, 2016 under registered company, PT. DAVID BALI CARGOTAMA. Owned by DAVID BELEN, who after more than a decade of dealing with the freight forwarding industry decided to start his own company.
DAVID BALICARGO  specializes in moving ocean and air freight to or from any location in the world. Through our network of partners and years of growing volume we can provide very competitive ocean and air freight rates for both your import and export trades.
DAVID BALICARGO  also specializes in moving personal effects and household goods, the one stop solution for all your relocation needs. Moving; Shifting; Relocating! There invariably is one word akin to all these tasks and that one word is Burdens. Whenever one moves, there are 'burdens' to carry and this is where DAVID BALICARGO  comes in as your moving solution. We will efficiently, safely, and economically carry all your 'moving burdens' on our shoulders from your original location to your new destination. We'll do all this in such a professional way, that you won't even need to move a finger but just sit back, relax, and watch us do it!